My name is Travis Salisbury and I am the owner and photographer behind R.T. Photography. Thank you so much for expressing interest in my company. I have many passions in life but Photography Is up there at the top. I feel very privileged that I get to share in capturing clients' special moments in life and I work very hard in doing that in a unique and artistic way. One thing I strive to accomplish with every person I photograph is capturing a moment in time they can remember for the rest of their lives.
Based in Louisville, KY,  I attended The University of Kentucky and earned my Bachelor's in Art, with an Emphasis in Photography. I gained a great deal of knowledge from the wonderful staff and students in my three years in the Art department.   Most importantly would be a great understanding of how light and the photographic process work together. Born and raised in Shelbyville, KY,  I also love photographing Kentucky's beautiful landscape. Fall and Spring in Kentucky are my favorite seasons and I'm blessed to be able to shoot many weddings in gorgeous Kentucky locations.
I will travel to any location to make sure your photos are special. If you have a location in mind or need me to find a location that fits your desires,  I will make it happen for you. No idea is out of reach and no location is too far away.

On a personal note, I have an amazing family, including my wife, Gina, and two children, Porter and Paisley, that I love spending time with and am so thankful that photography allows me to do just that.  We all love BASEBALL and enjoy attending games together.
R. T. Photography has had the honor of being featured in numerous international publications and blogs.
Louisville Bride – Spring/Summer 2016 –
Southern Bride  –  Summer/Fall 2014  –   LB Dawn and Keith
Popular Mechanics Magazine   –   August 2011  – Volume 188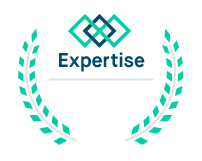 Best Wedding Photographers in Louisville 2016